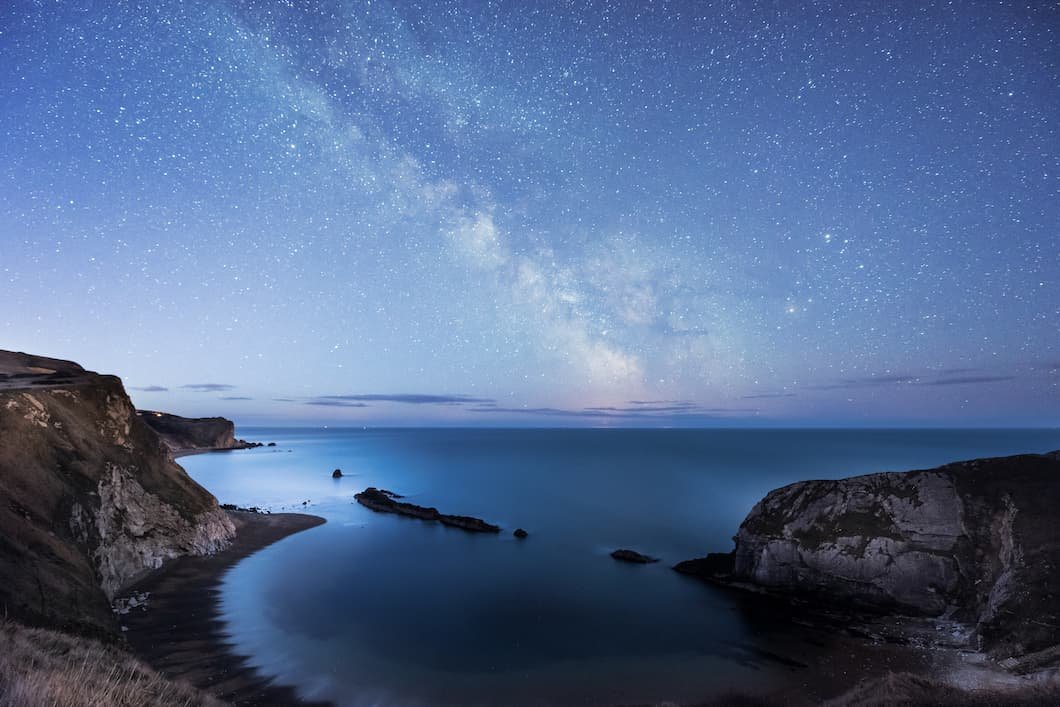 Following our previous guides on where to stargaze in Ireland, Scotland and Wales , we thought it's time to take a visit to the South West of England. The region boasts golden beaches, rugged landscapes and spectacular coastlines to visit by day, and jaw-dropping skylines by night. Here are a few spots you can check out to see our amazing universe in its full glory:
Bodmin Moor, Cornwall
As the first AONB (Area of Outstanding Natural Beauty) in the UK to achieve Dark Sky status, this remote and desolate moorland serves as the perfect place to soak in the night sky. With a two-mile buffer zone surrounding the site, artificial light levels are kept very low, meaning that incredibly clear views of the skyline are visible all year round. But make sure to wrap up warm – the cold winter night visits to this spot will certainly be ones to remember!
Exmoor Dark Sky Reserve, Somerset
This massive open space of woodland, moorland, rivers and coasts stretches across the Devon and Somerset border. At just over an hour's drive from Bristol, you can make the most of a day out camping by the cliffs, watching the sunset, and then leaning back to treat yourself to a night of awe-inspiring constellations.
Dartmoor National Park, Devon
Teeming with rare wildlife, rocky landscapes and breathtaking views, Dartmoor National Park is a truly unique gem in Devon's diverse scenery. Renowned for its challenging trails and other outdoor activities, this open area of land is often visited not only by avid astronomy enthusiasts, but anyone looking for a relaxing evening of stargazing and cosmic sightseeing.
To make these visits truly special, however, why not add a little piece of yourself, or someone you love, to look at while you're there? Name a star today, and you can gaze up at it each and every night, knowing that it represents that special someone.