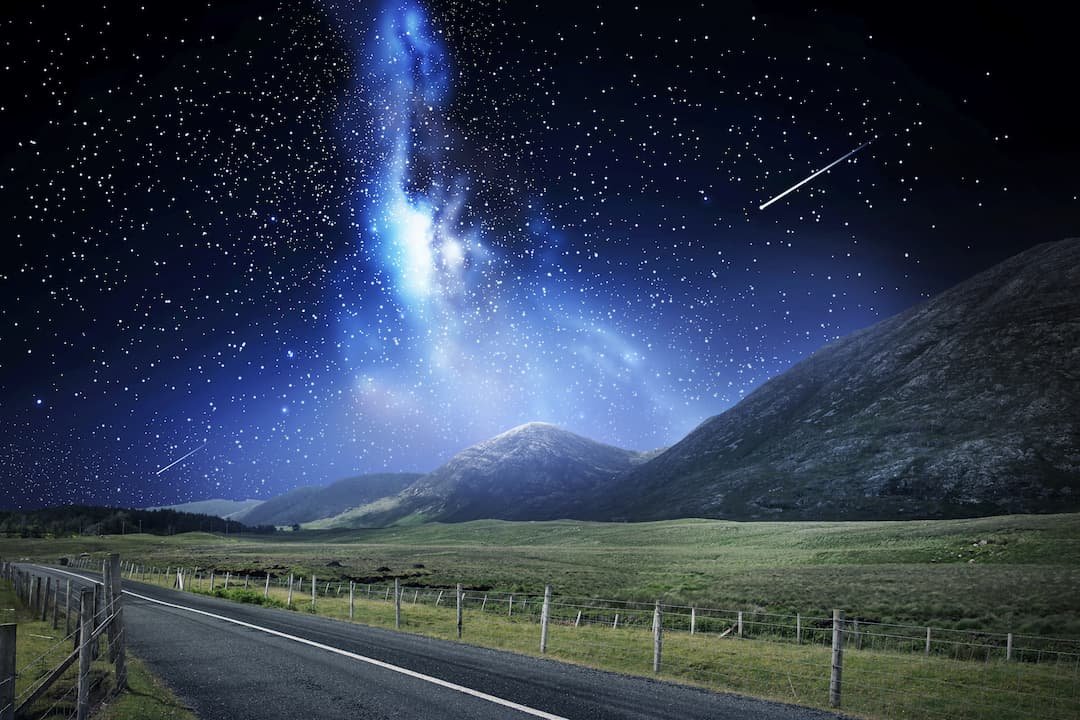 "For my part I know nothing with any certainty, but the sight of the stars makes me dream." - Vincent Van Gogh
In part 3 of our series on where to head for your next stargazing adventure, and we're off over the water to the green island of Ireland.
So where to?
Lough Gur, Limerick - Nestled in the hills of Knockfennel and Knockadoon, Lough Gur is protected from light pollution making it the perfect spot to pitch up and wait for the night show. Be sure to stick around in the Summer too because it's also the spot where people gather to welcome in the summer solstice, watching the sun rise through the Grange Stone Circle, built in 5500 BC.
Kerry International Dark Sky Reserve - This spot is fully certified by the International Dark Sky Association so you know you're in good hands. It received it's dark sky status back in 2014 making it the first Dark Sky Park in the Northern Hemisphere! It has 700km2 of dark sky, so the perfect place to rock up and stargaze with a flask of hot coffee in hand
Finn Lough Resort, Northern Ireland - If you prefer comfort in the great outdoors, then this place has it's stargazing forest with transparent domes where you can watch the stars without freezing in the Irish weather - pretty cool right?
Mayo Dark Sky Park - Heading northwards on the Wild Atlantic Way, you'll find Mayo Dark Sky Park, renowned for it's 'off the beaten track' stargazing experience. It was accredited with its Dark Sky status in 2016 and stretches across the remote Nephin Beg Mountain range. It also holds an annual festival in late October/ early November time where visitors are able to experience a range of events including astronomy talks, solar system walks and storytelling.
Hook Head Lighthouse, County Wexford - The oldest operational lighthouse in the world and a fantastic spot to eye up the stars. If you pick the right conditions (clear and moonless) then you may be able to see the Andromeda galaxy - our nearest galactic neighbour. If you're worried about light pollution from the lighthouse itself, then no fear, it's pointed out to sea so has little effect on your stargazing plans.
So, next stop Ireland then? Let us know where you head to and what you see on your travels. Plus don't forget to name a star beforehand, you might be able to spot it whilst you're there making it extra special.