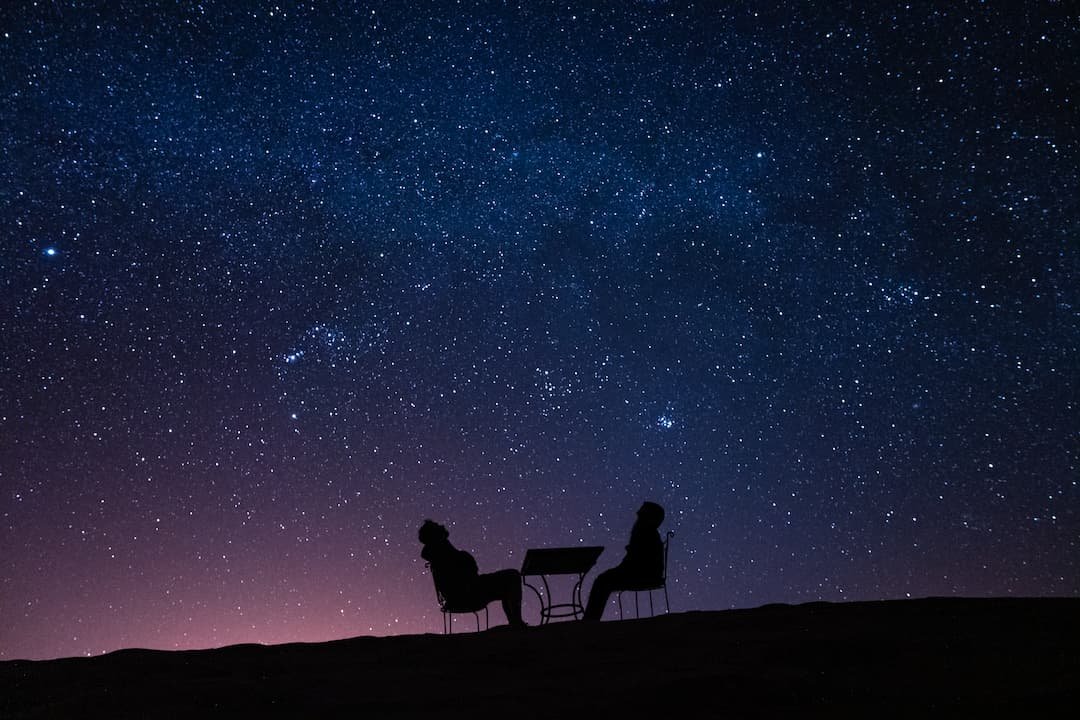 While it sometimes may seem like that magical 21st June date is ages away, in reality, we've only a few short months before things should start returning back to normal. However, it's important that in the meantime we make the most of things - especially when spending time with the ones we love. Here are a few lockdown-friendly date ideas that you can organise with your partner to make the world feel a little more like it used to:
Netflix Party
This idea is perfect for when restrictions are still at their highest. By setting up a Netflix Party with your significant other, you can enjoy the thrill of a blockbuster and their company at the same time - without having to physically be together. The website allows you to sync up whatever you're watching on Netflix with others, meaning that you still get to share the joys of your favourite flick (without having to share your snacks).
Stargazing
Once things finally start to ease up a little, organising a night of stargazing with your loved one is the perfect way to relax and soak up the best that nature has to offer. Create a mesmerising playlist of all your favourite songs, stock up on hot drinks and supplies, and head out into the dark night. The best part is that you can even stay comfy and cosy in your car if the outside proves just a little too chilly for your liking. For the best experience, make sure to check out our handy guides of where to stargaze to see the night sky in its full potential.
Picnic in the park
With summer just around the corner now, things are starting to get just warm enough to enjoy an afternoon outside with as much food as you can eat. As one of the more traditional and romantic date ideas, you and your partner can plan and look forward to a loving outdoor-experience. Watch the sun slowly set on the horizon and enjoy the company of that special person in your life.
Around-the-world meal for two
One of the best ways to try new foods at home is to each pick a random country from around the world and cook a different course for each one. For example, you might choose to have a typical Moroccan soup as a starter, the national dish of Poland for the main course and finish with a traditional Israeli desert. Take in turns choosing countries between the two of you and you'll be able to try a variety of exotic dishes right in the comfort of your own home. The best part? Cooking at home won't break the bank! And it means you both still get to enjoy a delightful evening chatting away with each other. Why not take it a step further and dress to impress. Make it feel just like the real thing!
Celebrate how far your relationship has come by registering a duo binary star for the two of you today! That way, however far a part you might be, you can take assurance knowing that you'll stay both connected through the glimmering light from your star above.