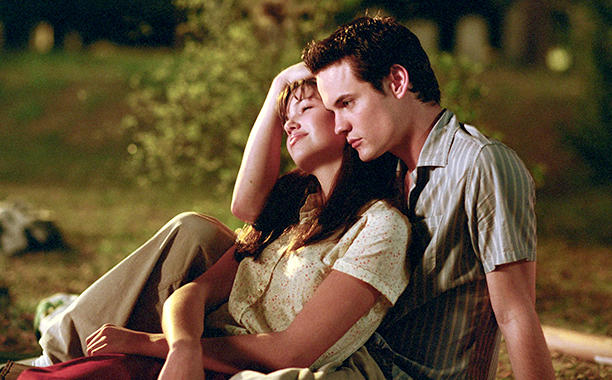 1) A Walk to Remember
This coming of age romance staring Shane West and Mandy Moore has one of the most famous stargazing scenes in cinema. In this scene, Landon (Shane West) goes stargazing with Jamie (Mandy Moore) and surprises her by revealing that he's also named a star after her. It's a beautiful scene and a great idea for anyone looking for a romantic date idea!
2) A Beautiful Mind
This film is about the brilliant mathematician John Nash (played by Russell Crowe). In one scene Nash begins stargazing with his future wife Alicia at an event they are both attending. As they're stargazing he then begins to pick out patterns and shapes in the sky as Alicia challenges him to find shapes she names. It's an incredible scene and a must-see film.
3) Men in Black
Everyone knows this scene! At the start of the film Agent K (Tommy Lee Jones) sits next to his then partner Agent D gazes up at the sky and contemplates the universe. This scene is later replicated with his new agent (Agent J) played by Will Smith.
4) Doctor Who
This scene takes place in the episode named "Vincent and the Doctor". In this episode, the Doctor (played by Matt Smith at this point) and his companion Amy Pond (Karen Gillan) visit the famous painter Vincent van Gogh. At the end of the episode there is a moment where all three characters lay down and gaze up at a starry sky as it gradually turns into a version of Van Gogh's famous painting.
5) Eternal Sunshine of the Spotless Mind
Eternal Sunshine of the Spotless mind is a romantic science-fictional comedy about a couple who have erased each other from their memories. In one scene, the couple venture out onto a frozen lake and end up laying next to each other looking up at a beautiful night sky.