What to send instead of flowers? Try Naming a Star in Memory of someone.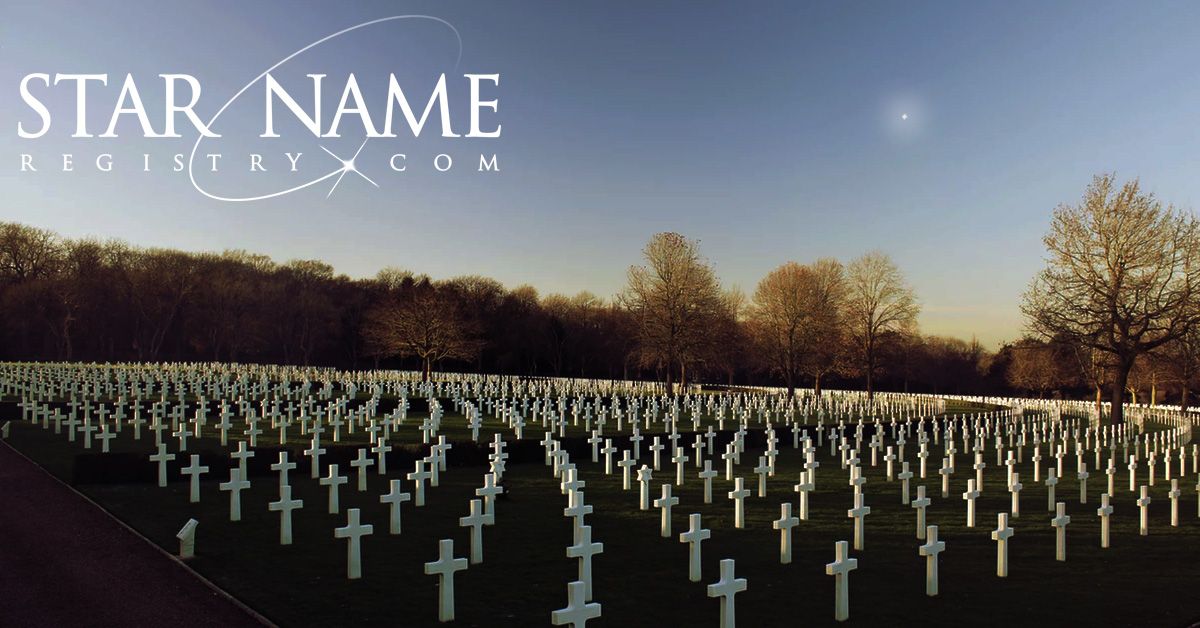 There are many special reasons for a person to name a star. It can be as a gift for a partner, or as a gift for a newborn baby, or even just as a nice gift idea if your friend / partner / relative is intreseted in astronomy or astrology. Yet the reasons are much more intense and much more personal if it's to commemorate a death.
Ever since we first began selling our name a star gift sets, we're always very deeply touched when someone chooses to use our service to name a star in memory of someone who has died. So, in light of what is a very difficult subject we'd like to dedicate this post to all our existing customers who choose to dedicate a star as a gift in tribute to those who are no longer with us.
It may be what you're looking for if you're coping with grief.
When looking to find that perfect dedication to a person's life, sometimes words are not just enough. Trying to think about what words to say in memoriam is no easy feat. How does one even begin to try and summarise a person's life?
By naming a star for that person close to you who has passed away, you can mark a person's life with such a simple a gesture. You can be confident that much like your memory of them it will be a light that will never go out, always guiding, always there watching over you.
Our interactive Star Register also means you can log on at any time to see where in the sky your loved one is looking down.
While we are based in the UK, be assured this is an international star registry, and any person of any nationality, faith, and ethnicity will be accepted.
It will be a meaningful condolence gift for a friend.
Being there for those you care about is a primal instinct all of humanity shares.
If a friend that you know has lost someone very close to them it's not an easy thing when you wonder what to send them when someone passes away? You may look through many websites trying to get different perspectives for good condolence gifts, the inspiration for funeral gifts, and searching for those good ideas for tough times and never find what you're looking for when trying to help your friend who's lost, someone.
Perhaps our Name A Star Gift package might be the answer to your question of "How to Help a Grieving Friend"? We try to make the process of naming a star in memory of someone easy and flexible to your needs.
And it's applicable to any situation, whether it's a gift for someone who's lost a spouse, a gift for someone who's lost a new-born baby, a gift for someone who lost a sibling, or a gift for someone who's lost a cherished and close friend. You can be sure that we can make this very personal gift, extra special to the recipient.
Know the person will always be the brightest star in the sky for you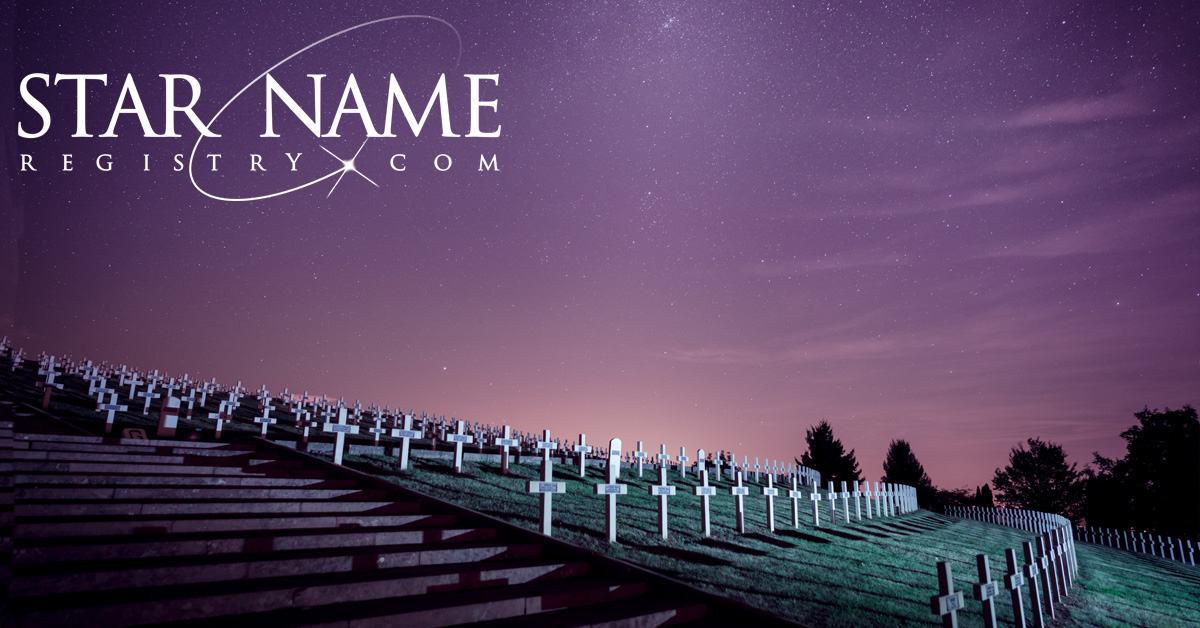 Whether you get our Standard Star, Extra Bright Star, or the Binary Star, you'll be confident that the memory and light of that person whom you once knew will always shine brightly for you. We have tried to make the process of naming a star in memory of someone as simple and hassle-free as possible. You can also add a memorable date to the deed that you will receive, or a personal message so that if you do have some words to say you can choose to add them.
If you happen to know the star sign of the person who has passed away, we even allow you to name a star within that star sign.
Many of the most touching reviews that we receive on our Trust-Pilot feed say that our name a star service is a great thing to do for those in grief, or perhaps for themselves a way that they can work through grief. No matter what life goes on after loss and maybe naming a star in memory of someone might be helpful with that. Even if naming a star on our international star registry might not be for everyone as a way of working through grief, we wish you well on your path to acceptance and peace.
Conclusion - how to buy a star with Star Name Registry
If you like the idea of naming a star in memory of someone click the image below to be taken to the product purchase page.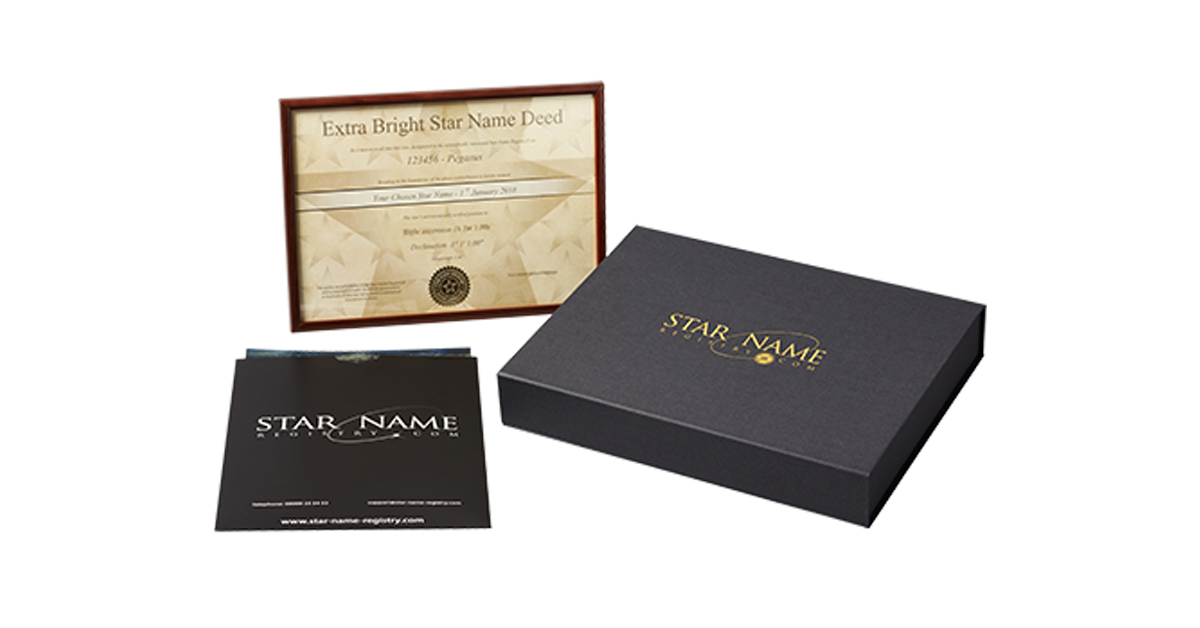 Don't forget we have two different types of packages, which are our basic packages and our gift sets, and three different types of stars, which include the Standard, Extra Bright, and Binary. Have a look at our Gallery to decide which one would work best for your condolence gift.
Where to go if you need help with bereavement.
These kinds of topics can be difficult for any person to read about, especially when it's about something so personal.
If you feel that you need a good charity to talk to we'd recommend getting in touch with Cruse Bereavement Care. They are the leading national charity for bereaved people in England, Wales and Northern Ireland. They offer support, advice and information for a person who needs help when someone they know dies.
So, if naming a star in memory of someone is not quite enough to help with the grieving process, these guys will offer the kind of support you need. You can go to Cruse's website, or you can give them a call: 0808 808 1677
If you're feeling overwhelmed and unsure of the 'next steps', the "UK Care Guide" have put together a 21 step guide for dealing with bereavement that touches on subjects thay may be forgotten or difficult to understand, such as legal issues, financial issues, beneficiaries, administrative tasks and what you should do immediately after someone passes away. You can find their guide here
Weekly Competition! WIN A FREE STAR!
If you visit our Facebook page, you might be in with the chance of WINNING A FREE EXTRA BRIGHT STAR GIFT SET! We give a star away a week based on submissions from our Facebook fans. The best answers always have the best chance of winning so don't be shy and get in touch.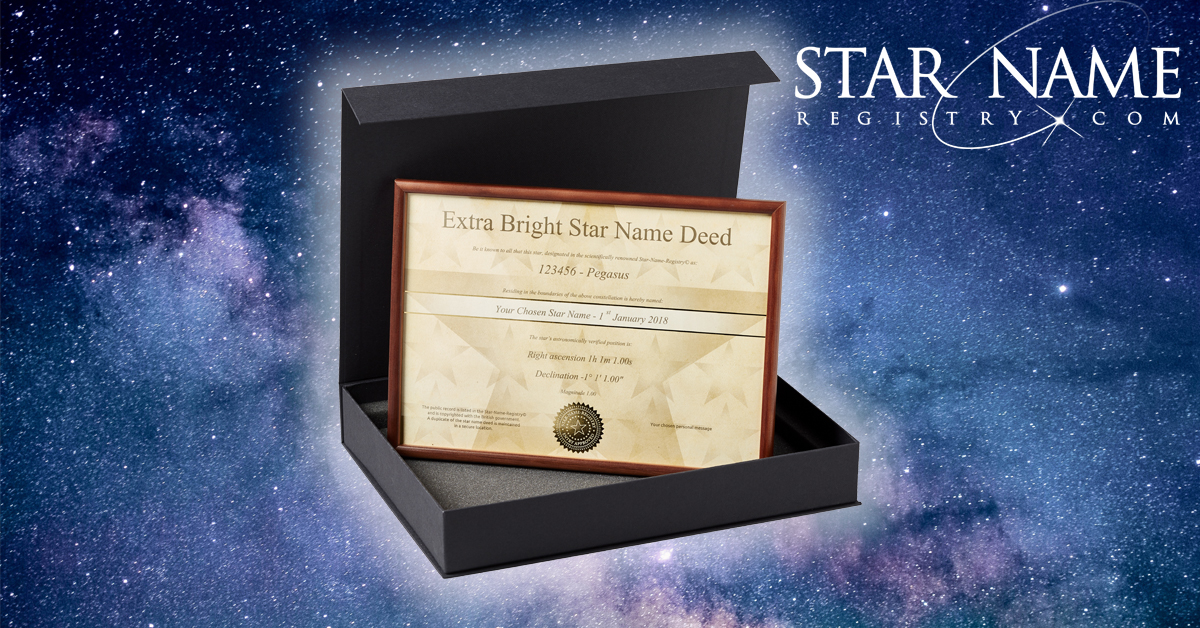 To find the more recent competition, find the post pinned to the top of our Facebook page! As of 06/07/2018, the link to the most recent competition is here.
We are also on Twitter and Instagram too.