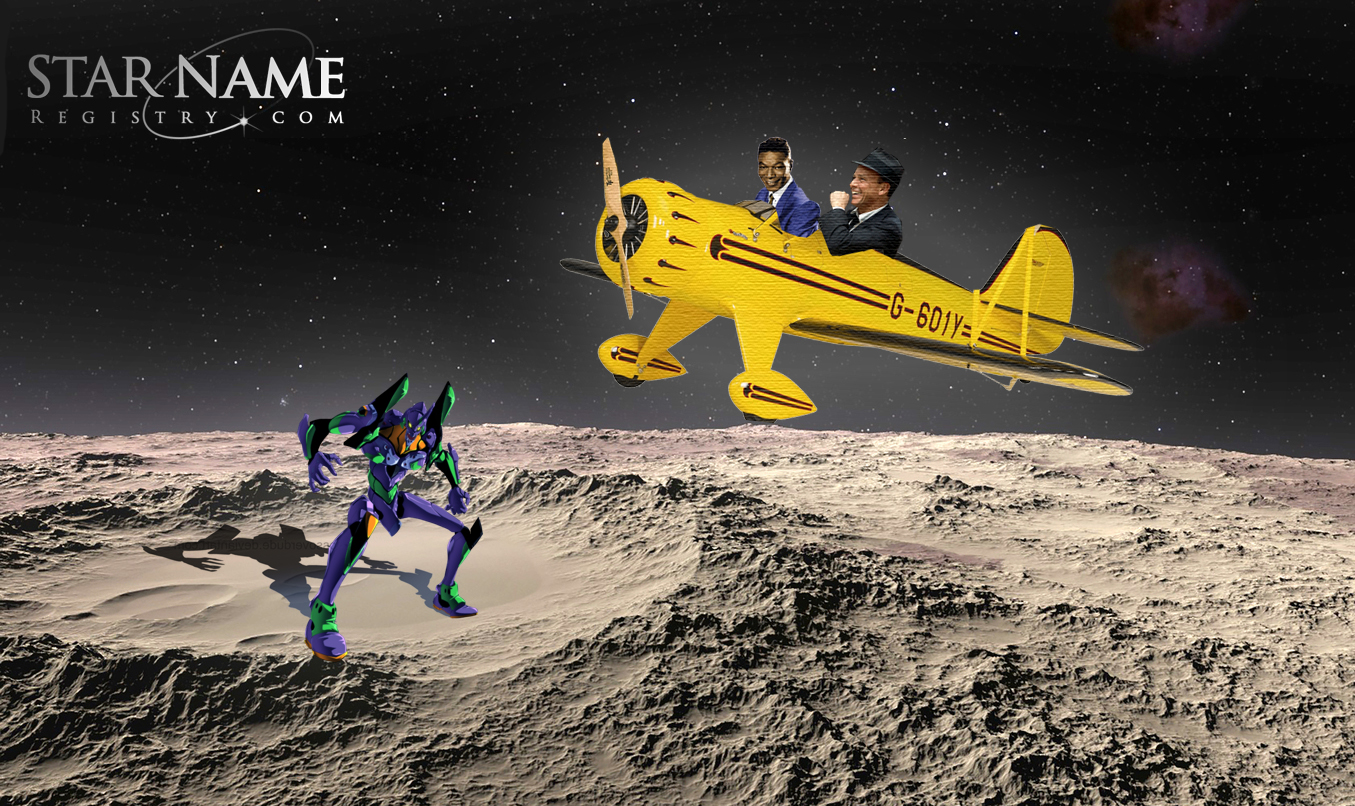 Here at Star Name registry, we love songs that take us beyond the atmosphere. When we adopt a star, we may get our own star named for us, but the moon is most certainly for everyone. This is where one of our favourite songs of all time come in.
Fly me to the Moon. Written by Bart Howard in the 50s, it is now a well-known and highly recognisable jazz standard. It has a simple melody and simple lyrics that focus on those emotions of hope and belonging.
_Fly me to the moon

And let me play among the stars

Let me see what spring is like

On Jupiter and Mars

In other words, hold my hand

In other words, darling kiss me_

_Fill my heart with song

And let me sing forever more

You are all I long for

All I worship and adore

In other words, please be true

In other words, I love you_
Such a simple song like this though lends itself to a multitude of different interpretations throughout the years. There have been hundreds, but we've narrowed down an essential 10 versions! In no particular order:
Kaye Ballard
We start the list with the first recorded version of the song, mostly unknown today. It's sung by Italian American singer / actress Kaye Ballard. Interestingly, the song wasn't released as Fly Me to Moon, but instead as In Other Words. Ballard's version might be relatively obscure today, but she gives a classy richness to the song that has allowed it to endure a Jazz standard. It's also the version that all later artists would have to draw on. Speaking of which…
Frank Sinatra
Frank Sinatra needs no introduction and neither does his cover of the song. It's the one that everyone remembers – so much so most people refer to the song as a Sinatra original. He doesn't build too much on Ballard's version, but Sinatra's voice is so crisp and commanding it barely matters that he brings anything new. Another claim to fame of this song is that it was was also the first song that was ever played on the moon. Apollo 11 Astronaut played the song on a portable cassette player after he stepped onto the surface of the moon.
Nat King Cole
Nat King Cole may not have endured in popular consciousness as much as Sinatra had, but his talent certainly equals Sinatra. King Cole's sings the song in a wistful and gentle tone that eases you into it. What also notable about his version is the extra verse he sings as a preamble.
Poets often use many words to say a simple thing

It takes thought and time and rhyme

To make a poem sing

With music and words I've been playing

For you I have written this song

To be sure you known what I'm saying

I'll translate as I go along
Anime Version- Neon Genesis Evangelion
Anime fans will no doubt recognise this version, which played at the end of every episode of Neon Genesis Evangelion. It was a show that was defined by it's strange plot, extreme emotions, and its exploration into the depths of Human loneliness. Episodes could often be very intense, so ending the show with this soft and gentle rendition often caused a strange feeling of dissonance.
Metal Version – Become The Knight
If a song has reached a certain level of popularity, there will no doubt be a Metal Cover somewhere lurking on Youtube. More often that not, they are excellent too – given the technical skill needed to really play Metal well. This version by YouTuber Become The Knight was our personal favourite version – he adds a pretty kick ass guitar solo to the song too!
Acoustic version – Angelina Jordan
Angelina is the youngest person appearing on this list. Don't let her youth trick you though, she sings it as well as any of them. Her youth gives this rendition a dazzling sense of wonder that's reminiscent of Nat King Cole's version. It's helped that the only instrument being played is an acoustic guitar, making the performance seem timeless.
Electro Rock version – Project Milan
And now for something completely different. With added lyrics – and a mysterious fluctuating electro synth version this is the most unusual and brave version we've come across. Whether you like it or not is probably dependent on your own personal tastes – but if it its to your own personal tastes this will be a very rewarding version indeed.
"Gayageum" version – Luna Lee
The Gayaguem is a Korean instrument seldom seen in the West. Luna Lee is a Youtuber who brings this wonderful instrument to our attention by covering a multitude of pop songs on it. It's just an instrumental version – but Luna's playing is so precise and heartfelt that you still get wrapped up in all the feelings the songs lyrics evoke.
Ska Version – Skanatra
Skanatra is an artist who performs Sinatra songs in, well the style of Ska. Specifically, the 2 Tone style of Ska developed in the UK in the 1970's. It stars of slow, reflective, and sombre as previous versions do, before upping the tempo! Creating an excitable and happy version. Definitely one for your reggae parties.
The CLUB REMIX VERSION
Because, there is ALWAYS is a Club version. Not that we mind though 😊 This is a remix specifically of the Sinatra version. Might be a good addition to your gym workout music.
So far, we haven't been able to fly to the moon on a regular basis. but we can connect to the heavens by choosing to dedicate a star to one whom we love.
Listen to all these songs in this Youtube Playlist we made 🙂