Feeling confused about what naming a star really means?
Well, firstly it's about passion, love, and celebrations. It means you're loved by someone or you love someone or something so much you want them to have a place in the universe. But what's the small print?
We don't sell stars, we register real stars with real coordinates (using Google Sky) into our Star Name Registry database. These coordinates are 100% real and can be viewed from anywhere with any equipment or software, plus we're officially registered and legally above board.
Stars are heavenly bodies and are deemed the property of all mankind, so you can't legally own a star - unless you want to petition the International Astronomical Union (IAU) which is the only organisation able to assign a celestial body with a scientifically recognised name. But you can name a star and have it registered on a legal and secure database - like our own Star Name Registry.
We guarantee that the star you register is unique to you. You'll receive a specific unique reference code on an official naming deed certificate that enables you to find your star on our secure database via the Star Name Registry website or 'Find My Star' App. And, due to the sheer number of stars in the night sky, it's highly unlikely that your star is registered on another registry.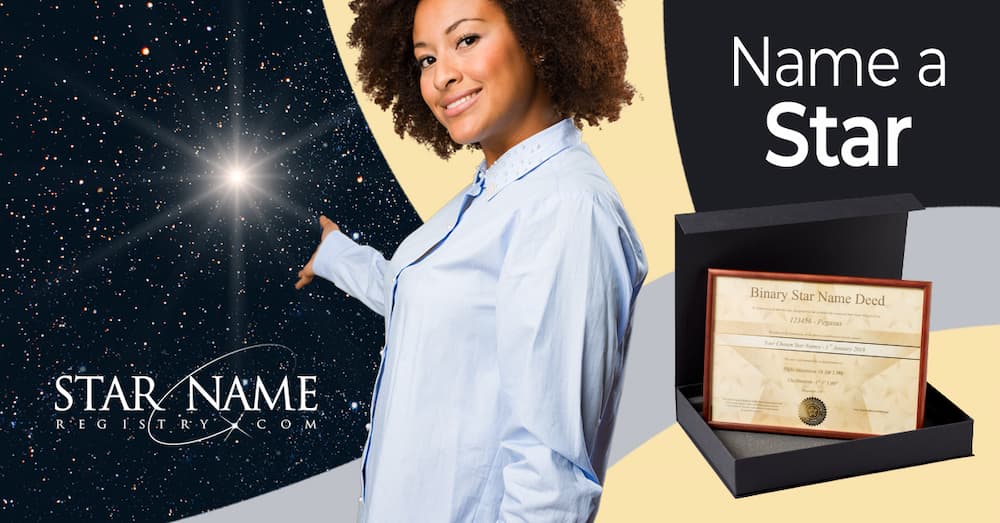 So, after reading this what's stopping you from ordering one of our Star Name Gift Boxes for yourself or a loved one?
If we haven't answered your question here, take a look at our FAQ section or drop our customer service team a line - we're here to help and make the stars shine for you!
Also don't forget to check out our Maps For Moments website, which offers you the chance to celebrate your moment with a star map! What did the skies above you look like when you got engaged, or when your child was born, or even when that infamous girl's weekend took place!