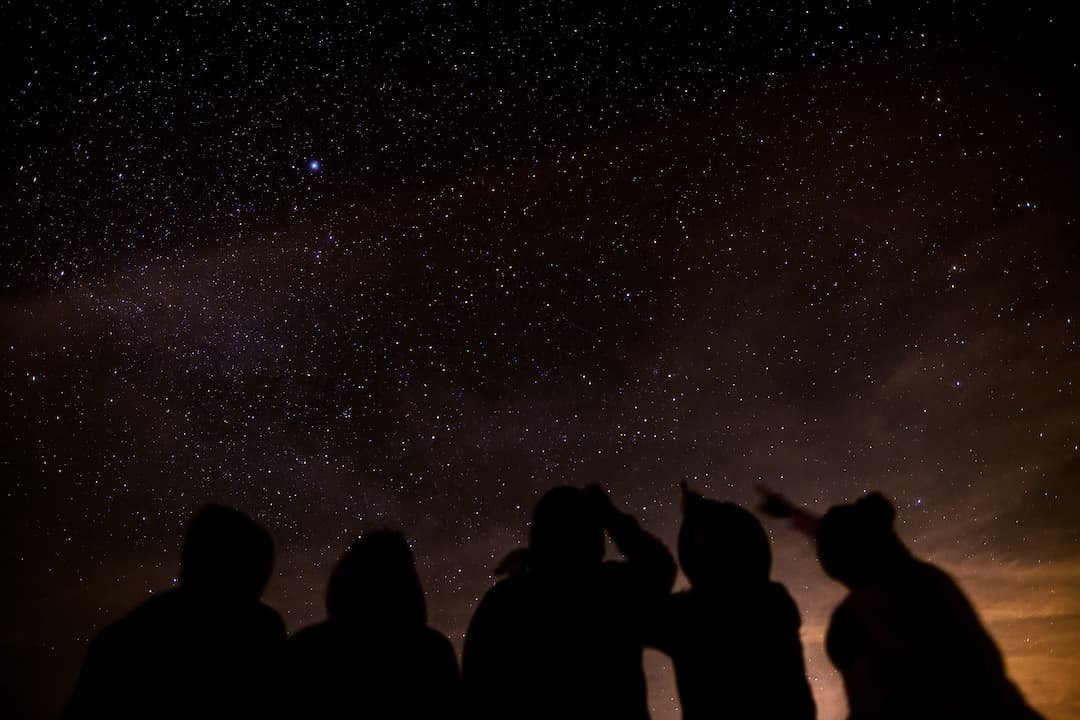 Self-care is important for keeping your mental-health and well-being in good shape. Stargazing is a great form of self-care, and has a huge number of benefits. Here are five reasons why:
"The night sky is therapy" - Astronomy educator Gary Boyle.
A study conducted by Coventry University found that 'individuals highlighted a range of spiritual and transcendent emotions which can be enjoyed whilst stargazing' as well as an 'increased fascination and sense of flow'. A range of star gazing activities can reduce stress and anxiety and there's even a star-gazing meditation activity you can take part in, which originates from Tibetan Buddhism.
"We are all in the gutter, but some of us are looking at stars" – Oscar Wilde
Taking a break from our hectic lives can sometimes be difficult, but anyone can star gaze whether that's in their back garden or an outdoor space, making it a relaxing evening hobby
You get to explore nature
"Somewhere something incredible is waiting to be known" – Carl Sagan
Stargazing is a great opportunity to explore the outdoors! Spending time in nature has some amazing health benefits, you can visit some of the top stargazing sites in England and take in some breath-taking scenery.
Opens your mind up to creativity
"I know nothing with any certainty but the sight of stars makes me dream" – Vincent Van Gogh
Stargazing sessions allow you to be mindful, to pause, and to let your imagination flow, whilst enjoying an experience that's peaceful and astonishing
"Moonlight drowns out all but the brightest stars" – J.R.R Tolkien
Stargazing can be a fascinating yet exciting activity, opening up the human eye up to a world of stars you never thought you needed to know about!
Add something magnificent to your self-care habits, embrace the inner zen and be part of something spectacular this year and get stargazing after naming a star here