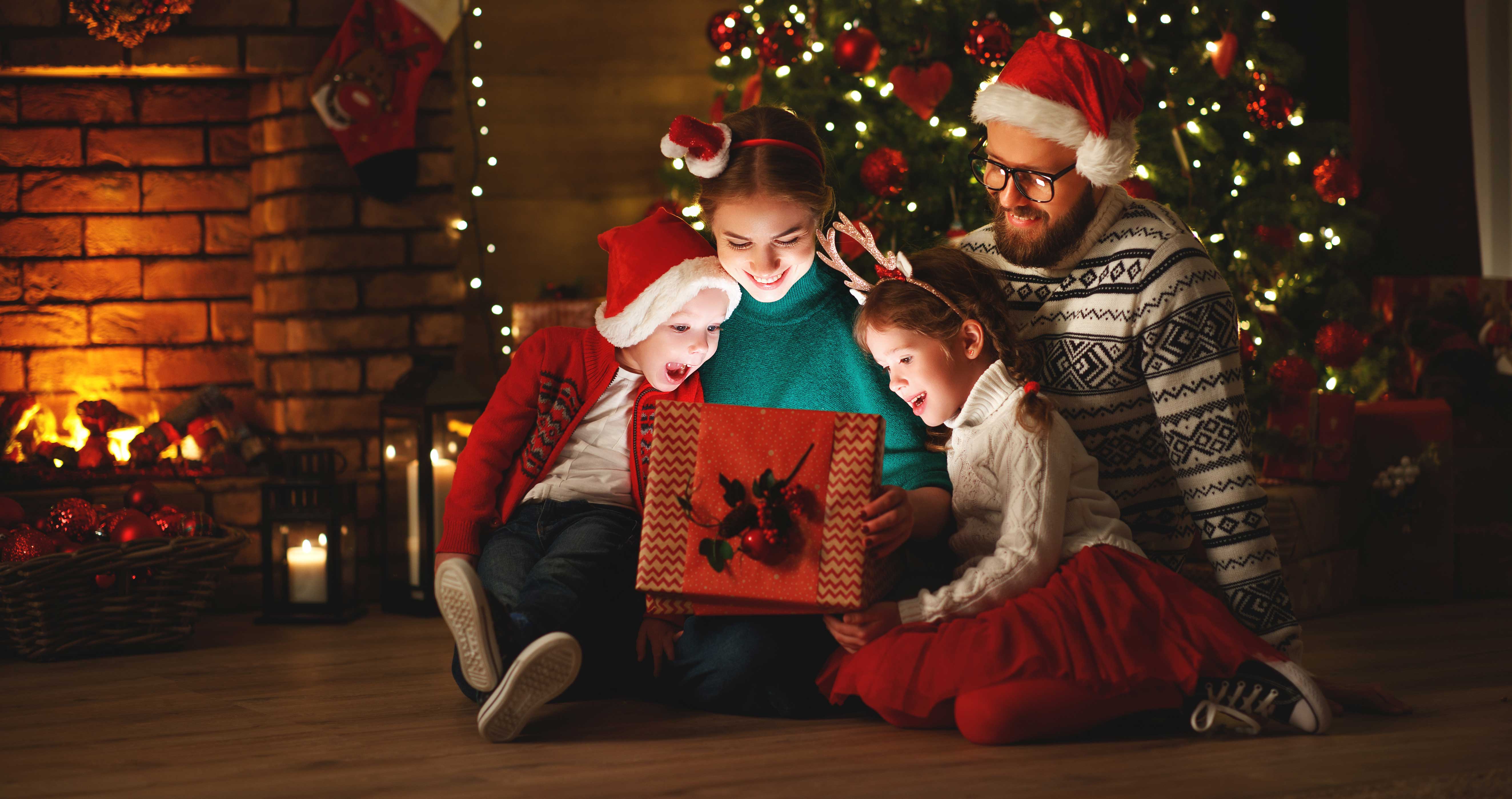 In the last couple of years, Christmas Eve Boxes have become a major part of the festivities surrounding the Christmas season. From pyjamas (or pajamas for you US lot!) to chocolates, children worldwide receive a little pre gift box on the Eve of Christmas. If you're stuck for ideas this year, we hope this list may help you.
Okay, so let's start with the obvious - Christmas Pyjamas. From when I can remember, I have always had some new Christmas PJs on the evening of Christmas Eve. The great thing about including these in your Christmas Eve Boxes is that all you really need to know is the recipients clothing size! Also, if you wanted to you could easily do a set of matching family Christmas pyjamas which potentially crosses off multiple people on your gift list in one go. It will also allow for some pretty cute Instagram pics as well, of course!
Already have a set of PJs in the Christmas Eve Boxes, then why not look at other Xmas themed clothing options! The Christmas jumper is always a classic, for example! If you were really going for the matching aesthetic this festive season, you could always do a coordinated jumper design between the entire family. Maybe even the 'cosier' option of a Christmas onesie could be perfect for your recipient!
Though, if you're trying to avoid it, there's always the option to go with separate designs or even products. For example, buying a Christmas themed piece of clothing for the wife? Maybe take a look at a Christmas dress for her, and a men's Christmas jumper for yourself! Luckily, there are plenty of options out there for kids' Christmas jumpers.
If the recipient of your Christmas Eve Box is into homeware and house design, a set of Christmas bedding or Christmas cushions could be an option. You could even look at a Christmas candle. Often, there are Xmas scented candles available to buy, which can really help get that festive atmosphere on the big day!
Okay, so they have all the house decor they could need, so what else could you try? Maybe they're a sucker for matching mugs and enjoy drinking a delicious Bailey's (or normal) hot chocolate the evening before Santa arrives, so a Christmas mug could be the ideal gift to include in your recipient's Christmas box! For the perfect hot chocolate too, you'll probably need some special Christmas chocolate to ensure it tastes as festive as possible!
Have you included the options we have mentioned above? As a company, we specialise in thoughtful specialised gifts such as our Name A Star products! However, as a Christmas Eve Box might not be the largest, we even offer the option of a Gift Tin where the recipient can name their own star using the code included inside the packaging. If you were to gift this to your children, for example, this could be a lovely Christmas Eve activity the whole family could do together! It will also provide some educational benefits during the school holidays as they can learn about space as they go.
We hope this blog has helped you think of some ideas for this year's Christmas Eve Box(es)! Clothing is always a great option with Christmas jumpers (or Christmas socks?) but including something the recipient can personalise themselves can make this year's boxes truly special.
Name A Star Gift Tin:
https://star-name-registry.com/8-name-a-star-gift-tin
Other Space-Based Gifts are available through our merchant stores on Amazon & eBay!