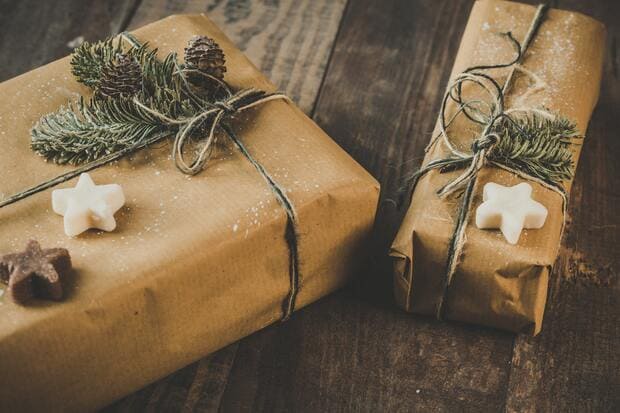 We might still be in the middle of a very hot summer, but the truth is that it's never too early to start planning for your Christmas presents. There is nothing worse, at Christmas, than leaving all the gift-buying to the very last minute, and this is especially true if you have a special lady in your life.
Choosing a meaningful gift is the way to go, at Christmas as on any other special occasion. Whether you're looking for something unique for your mom, wife, sister, cousin, or best friend, we'll explain why giving a star is the best Christmas 2022 gift for women .
The Power of a Meaningful Gift
First of all, you might wonder: why should I necessarily buy something meaningful? Isn't something traditional – like a perfume, a book, or a piece of clothing – enough to communicate that I care? Well, yes and no.
You see, literally anyone can pop to their nearest shop, or go online and grab a simple, last-minute gift. Yes, if you know the recipient very well, the chances are that they will like it. But what if you really want to make an amazing impression? Gifts like those just won't cut the mustard.
Another risk that you run when buying an ordinary present is that the recipient might already own that, or something very similar. Imagine the look of disappointment when she unwraps her packet under the Christmas tree, only to be presented with a jumper that she already has in a different colour!
This is why choosing a meaningful gift is the way to go, at Christmas as well as on any other special occasion. Whether you are looking for something unique for your mum, wife, sister, cousin, or best friend, handpicking something customised and original shows them that they mean the world to you.
Typical Gift Lists
Guess what, though? Even personalised gifts can become samey-samey, after a while. Think, for instance, of custom jewellery. How many initial necklaces does she already own? And how many bracelets with a special date engraved on them?
Not to mention any other type of item that you can customise with their name, initial, date of birth, or anything else. From personalised coffee mugs or water bottles to bespoke dressing gowns and lingerie, the list is almost endless.
And while, of course, a personalised gift demonstrates that you have put a lot more care and thought into choosing and preparing a special surprise, sometimes it's still not enough. Sometimes, you need something even more outstanding – something out-of-this-world.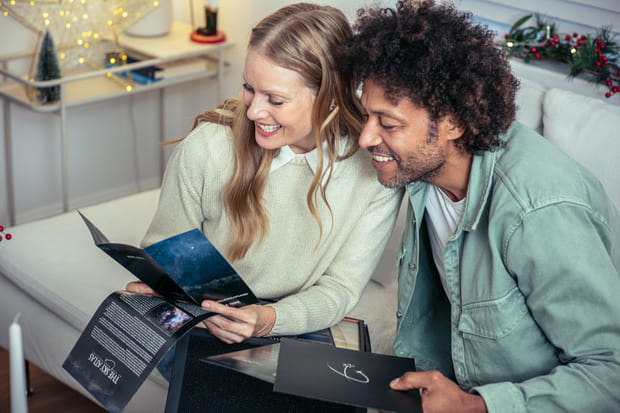 Out-of-This-World Amazing: Gift a Star
When we say something out-of-this-world, we actually mean it: the perfect Christmas present for that important woman in your life is something you can't find here on Earth. Feeling confused? Stay with us!
Consider this: is there anything more romantic, more atmospheric, and more impressive than the night sky? The sky is the entry gate to our infinite universe, it's full of mysteries and unknowns, and it's impossibly irresistible.
So, what if you could gift your special woman her very own star? Yes, this is something that you can do, with Star Name Registry! Keep reading and we'll give you all the details on how you can get the ultimate Christmas present that never fails to impress.
How It Works
Buying and naming a star might sound like something out of a sci-fi movie, but the truth is that it's not only very quick and easy, but it's also incredibly affordable. Yes, even if your budget is less than £20, you can still buy a star and gift it to the woman you love.
Simply visit Star Name Registry, click on "Name a Star Gifts", and select the star or star package that you want. There are lots of options, such as:
Standard Star : This lets you choose and name one star, for just £19.99.
Extra Bright Star : This lets you choose and name one star, and find it easily whenever you want and wherever you are, for just £29.99.
Twin Binary Star : This allows you to purchase two stars and choose two different names, for £59.99.
Star Name Registry also offers you the possibility to frame your star certificate by selecting a Gift Set. All the gift sets include a beautifully packaged certificate featuring all your star's details and come in a luxury black presentation box. Prices start from £39.99.
Why Star Name Registry?
Believe it or not, Star Name Registry is not the only place where you can buy a star. It is, though, the best one, and we'll tell you exactly why.
Star Name Registry boasts an impressive 4.8/5 TrustPilot score, coming from a whopping 16,458 (and counting!) verified customer reviews. The website also offers 24-hour customer service, which makes it super easy and convenient to get in touch with the Star Name Registry team if you have any issues or questions. All orders are despatched with tracked delivery, so you know exactly when your star's arriving.
All our star gifts come with free standard delivery within 1-2 days, and are despatched within 12 hours from your order, making it very handy if you are looking for a last-minute Christmas gift that's still truly impressive. And while you're waiting to receive your very special star gift, you will also receive a free-of-charge digital printout of your star certificate!
In the (very unlikely) event that you are unhappy with your experience at Star Name Registry, we offer a 100% money-back guarantee. Because if you're not happy, we aren't happy either.
Let Your Love Shine Through
This Christmas, show a special lady in your life how much you love her by gifting her a beautiful star in the night sky. Check out all the options and packages on Star Name Registry and get yours today!