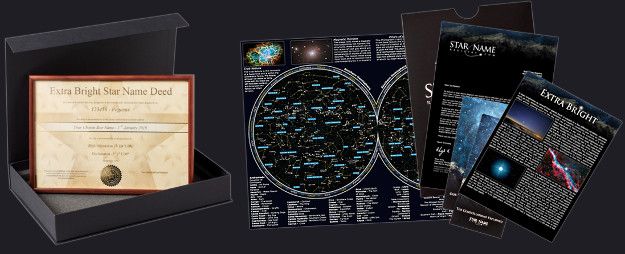 This is our
Extra Bright Star Gift Set
Name one of our best selling stars, increased visibility and beautiful presentation are just two reasons this name a star gift package stand out more than all the rest. Why not add a constellation that's visible all year round from your location. Cepheus is visible from the India all year round but for more constellation choices see here.
Our best selling name a star gift package has everything you need to give the ultimate name a star experience. Great visibility and luxury features. Includes:
Entry into the registry.
Locating via our New App.
A4 Star Name Deed.
The Sky Atlas star maps.
Confirmation letter.
A4 Wooden certificate frame.
Black presentation box.
Extra Bright Star gift explained.