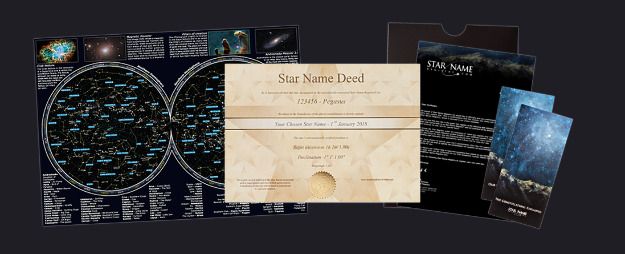 This is our
Standard Star
Buy a name a star standard gift package from Star Name Registry today and you will get your star name entered into star-register.org© along with the contents of your gift package as mentioned below. The standard star can be hard to locate so see our Extra Bright Star and Extra Bright Star Gift Set for stars that have increased visibility.
Our most basic name a star package contains everything you need to name your very own star in the sky. Package includes:
Entry into the registry.
Locating via our New App.
A4 Star Name Deed.
The Sky Atlas star maps.
Confirmation letter.