Name a star for a birthday
Naming a star for a birthday
Celebrate their next birthday with a special gift that they will cherish for years to come. Write their name in the stars along with a personalised message guaranteed to brighten their day.

Newborn and toddler birthday

Milestone birthdays

Loved one's birthday
Birthdays are the perfect time to celebrate all they have accomplished in their most recent trip around the sun. With Star Name Registry, we make it easy to honour your birthday celebrant in the most unique way.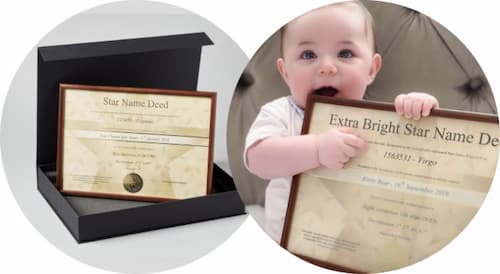 The Star Gift Set includes our signature Name A Star package which is perfect for any birthday celebration. The professional black gift box presents your recipient's Name A Star certificate and documents in a superior manner. This personalised gift is perfect for celebrating a first birthday, a 90th birthday and every year in-between!
Our Recommended Birthday Star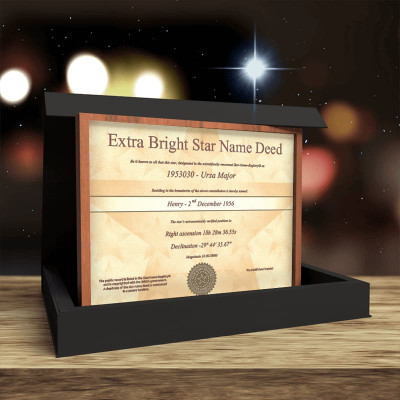 Our best selling name a star gift package has everything you need to give the ultimate name a star experience. Great visibility and luxury features. Includes:
Entry into the registry.
Locating via our New App.
A4 Star Name Deed.
The Sky Atlas star maps.
Confirmation letter.
A4 Wooden certificate frame.
Black presentation box.
Extra Bright Star gift explained.